In the News in Canonsburg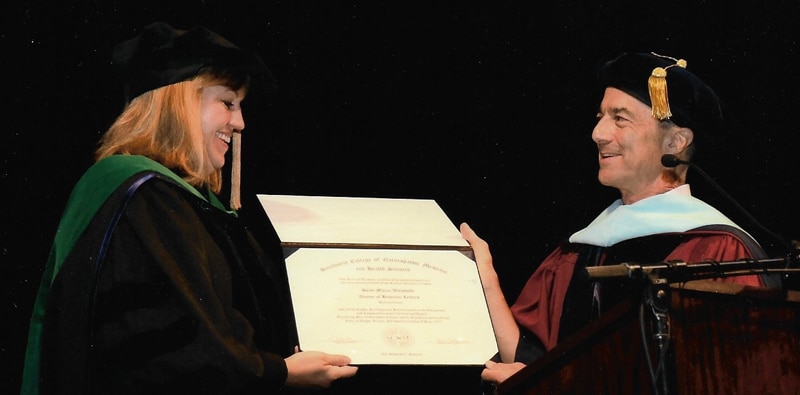 June 24, 2017 Dr. Paul Mittman ND, president of Southwest College of Naturopathic Medicine presented Dr. Heidi Weinhold ND with an Honorary Doctorate of Humane Letters. She received this great honor in recognition of her work to advance legislation to license Naturopathic Doctors in Pennsylvania.
August 30th & 31st at Nemacolin Woodlands.
Dr. Weinhold was selected to give her poster presentation, "Incorporating Homeopathic Arnica in Peri-surgical Protocols to Reduce the Need for Narcotic Medication", at the 2018 Annual SWPONL Nursing Leadership Conference.
---
Wednesday, May 16th from 6:00pm-8:00 PM at Health South Harmarville Rehab Hopsital.
Dr. Weinhold is scheduled to present the Association of Rehab Nurses. The topic is "Natural Therapies to Help Improve Cognitive Function Following a Traumatic Brain Injury (TBI) or Stroke."
---
Thursday, April 26th from 6:30-8:30 PM at Nola on the Square.
Dr. Weinhold is scheduled to speak to the Pittsburgh Chapter of Physician Assistants on "A Naturopathic Approach to Pain Management".
---
Integrative Health Studies (IHS 490) at Chatham University Spring Semester on Thursdays 6:15-8:30 PM.
Dr. Heidi Weinhold, a naturopathic doctor at Heidi Weinhold ND and an Adjunct Professor at Chatham University, compares evidence-based complementary and alternative therapies with conventional medicine for both women's and men's health disorders. This course addresses a variety of health issues from a holistic perspective including diet, exercise, stress management, nutritional therapies, and herbal medicines as well as conventional medicine. To register for the course or to find out more information regarding the new Integrative Health Studies major offered through Chatham, please Contact the Chair of the Department, Dr. John Laird e-mail: Laird@Chatham.edu or Phone: 412-365-1827
---
OFFICE HOURS
---
BY APPOINTMENT ONLY