Our Products for Sale in Canonsburg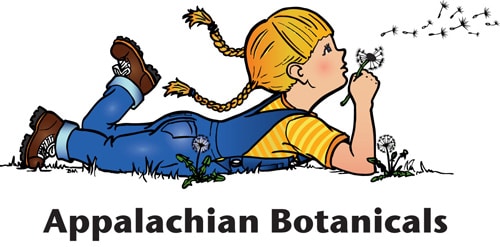 Calendula Tub Teas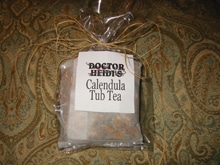 Directions: 1 Tea bag to a warm bath, soak and relax. Calendula is excellent for the skin and soothes itchiness, soreness, rashes, acne, vaginitis, and eczema.  Nursing mothers will find the bath a soothing and safe way to relieve nipple pain. Ingredients: Calendula and Sage
Cost: $10.00  includes 5 Tub Tea Bags
Homeopathic Nux Vomica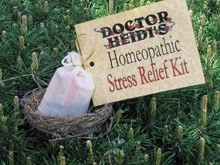 Nux Vomica is very effective in lowering stress and anxiety. They can help calm the Type A compulsive, irritable, impatient, workaholic.
Cost: $10.00
Nat-Oral: Herbal Mouthrinse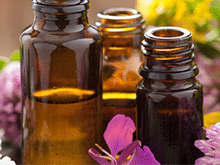 Doctor Heidi's "Nat-Oral" is an herbal mouthrinse formulated by a Doctor of Naturopathic Medicine. The botanicals in this product are known for their ability to promote the healing of gum tissue and provide temporary relief of oral pain.
Directions: Add 1 dropperful of formula to a little water or your favorite mouthwash. Swish and spit. For acute dental pain apply 3-4 drops directly to the painful area and contact your dentist. Caution: Nat-Oral is not meant to ingest. It is meant for topical gum application only. Swallowing large amounts may result in nausea or vomiting.
Schisandra Berries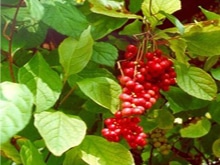 Ancient Chinese Yin Tonic!
Chinese royalty and Daoist masters believed that Schizandra possessed the "three treasures of youth, sex, and beauty."  Schizandra Berries are a Natural liver tonic, skin softener, and libido booster for both men and women.
Schizandra softens the skin and aids in the production of sexual fluids.  It rejuvenates the memory, increases sexual stamina, and mental clarity. Chinese use Schizandra to treat mental illness, increase circulation of blood in sexual organs in men and women.  The berries also alleviate some of the symptoms of menopause including vaginal dryness, hot flashes and forgetfulness.  It "quiets the spirit and calms the heart." 
Directions:  Take 1 series by chewing 1 Berry for 100 days and stopping. I recommend 1 series per year for health & beauty. 
Packaging Description:  Your 100 day supply of Schizandra Berries will arrive in a beautiful Chinese drawstring bag.
Warning: Do not use if you are Pregnant.
Cost: $9.95 per bag.